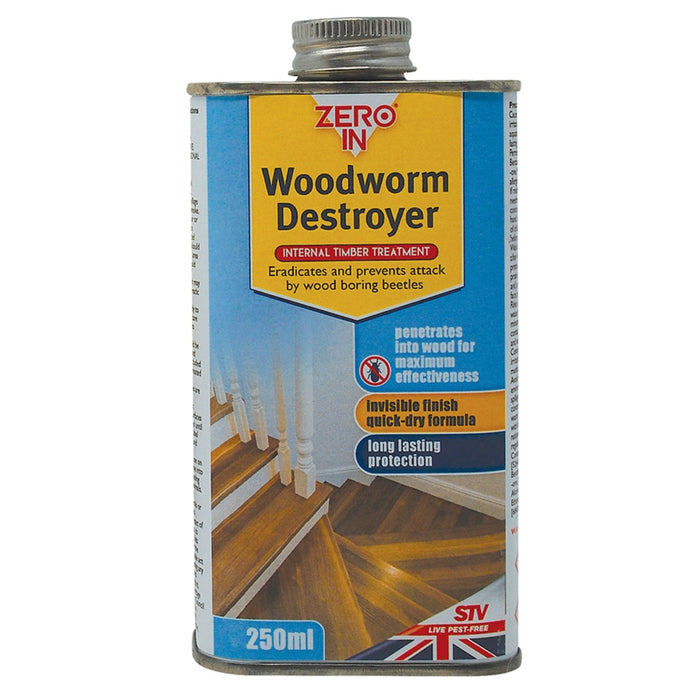 Zero In Woodworm Destroyer Can 250ml
Zero In Woodworm Destroyer is a preventative treatment against wood boring beetles and termites. It can also be used for curative treatment against wood boring beetles.  It has an invisible finish with a quick-dry formula that offers long lasting protection.
Ready-to-use woodworm treatment protects internal timber, joinery and furniture.
Eradicates and prevents attack by wood-boring beetles.
Micro emulsion formulation allows deep penetration into wood for maximum effectiveness.
Invisible finish, quick-dry formula.
Water-based low odour solution.
Contains Permethrin.