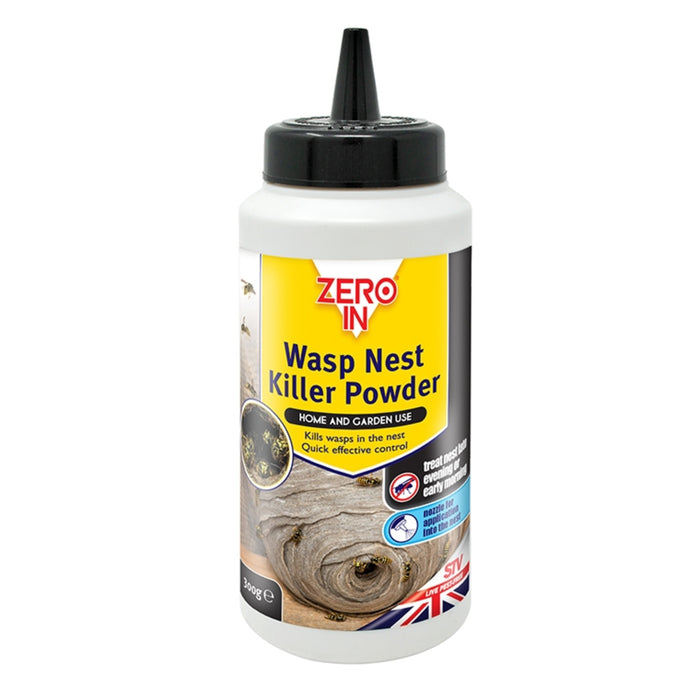 Zero In Wasp Nest Killer Powder 300g
Zero In Wasp Nest Killer Powder is an insecticidal powder for killing wasps in the nest. Areas of wasp activity should be treated late evening or early morning when activity is at its minimum. Quick, effective control. It has a nozzle for application into the nest.
Advanced puffer pack enables accurate placement of powder in and around area where wasps are active.
Use along walls or vents where wasps are frequently seen.
Child resistant cap.
Contains Permethrin.