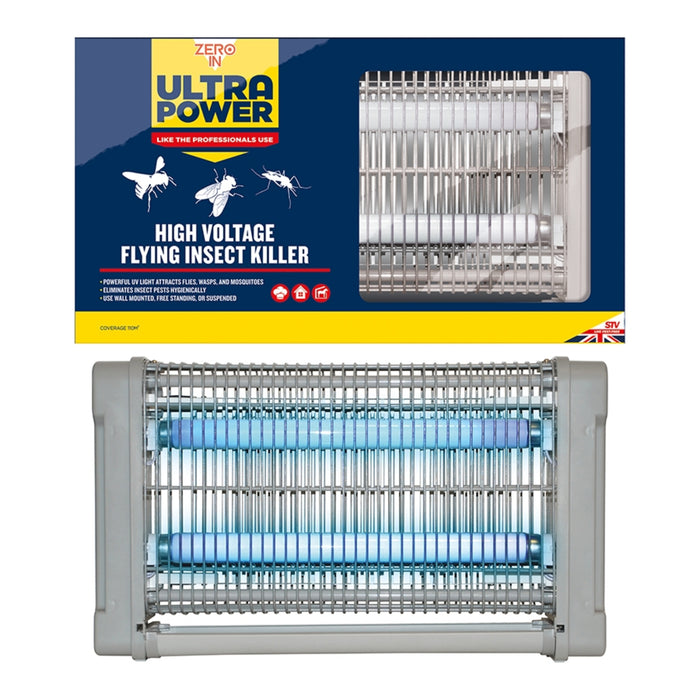 Zero In Ultra Power High Voltage Flying Insect Killer
The Ultra Power High Voltage Flying Insect Killer form Zero In uses two 10 watt ultra-violet lamps to lure light-sensitive flying insects such as flies, wasps and mosquitoes into a 1,700 volt, electrically charged killing grid. This proven insect killer delivers safe, effective and ongoing control of flying insects without using poison chemicals. 
Powerful plug-in insect killer attracts flies, wasps and other nuisance flying insects.
High-voltage 1600-1800v kill grid with insect access from 3 sides.
Eliminates flying insects hygienically and without pesticides.
Removable collection tray for easy cleaning.
Free-standing or hanging use (chain included).
Measures 255 x 440 x 90mm.