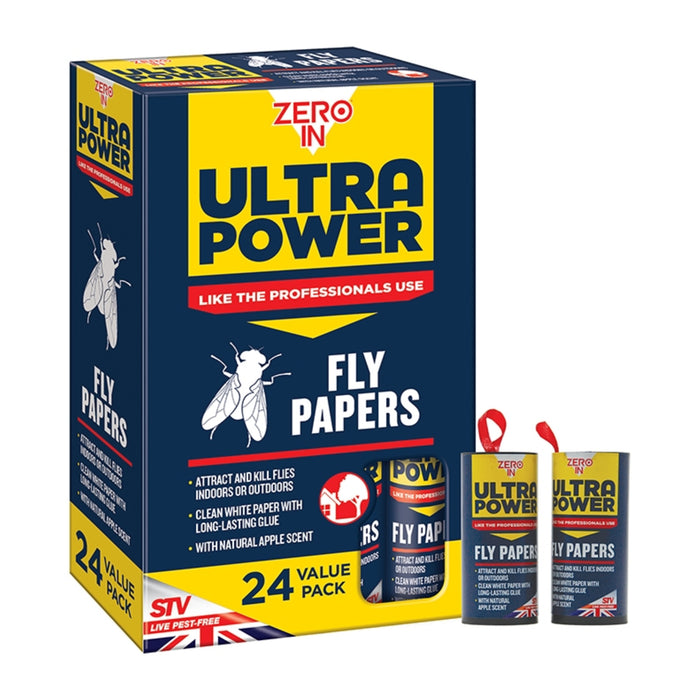 Zero In Ultra Power Fly Papers x24
Zero In Ultra Power Fly Papers are the safe and poison-free way to eliminate flies and flying insects in and around the home. Use Ultra Power Fly Papers in any indoor room, particularly in kitchens, pantries and food preparation areas. The product is also suitable for out-buildings such as sheds, stables and barns, or in caravans.
Traditional, cost effective insect control.
Clean white paper with natural attractant.
Kills over 30% more flies than other brands.
Value pack of 24 rolls.