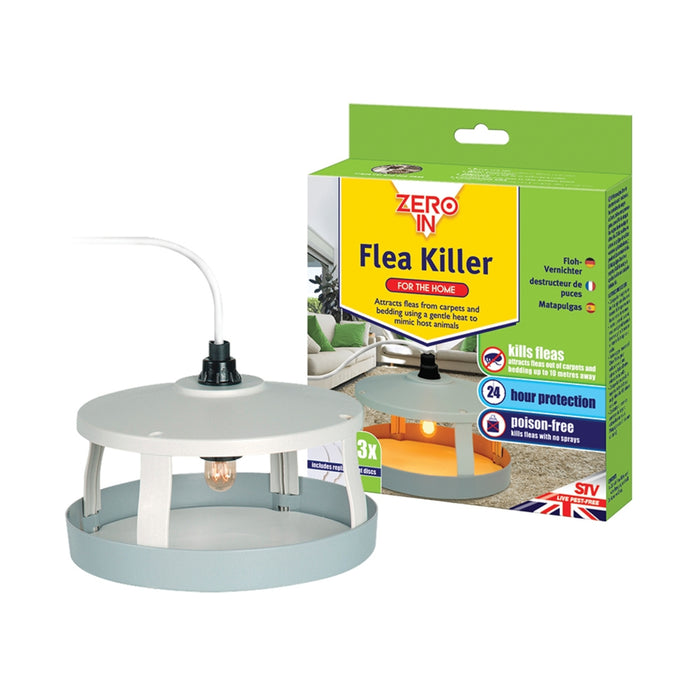 Zero In Flea Killer radiates a gentle heat, mimicking warm blooded animals such as cats and dogs to attract fleas to the trap from all directions. The adhesive disc traps fleas without the use of poisons or sprays and can be used all year round. Safe and easy to use, Zero In Flea Killer will help to eliminate any infestation.
7-Watt heat lamp mimics warm-blooded animals to attract fleas from bedding and carpets over a 10m radius.
Sticky pad (3 included) acts as an early indicator of flea infestation.
7-Watt lamp rated for 1,000 hours of continuous use.
Manufactured to meet UK and European safety specifications.
Recommended to replace sticky discs every 2-4 weeks.