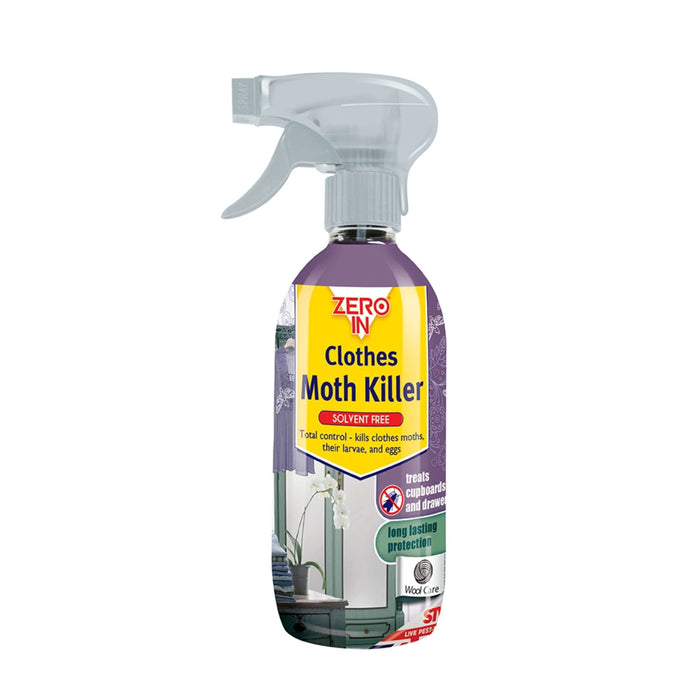 Zero In Clothes Moth Killer 500ml RTU
Clothes Moth Killer from Zero In® is an effective way to treat storage areas, including drawers, wardrobes and linen cupboards, against damage caused by clothes moths and their larvae. DO NOT SPRAY DIRECTLY ON TO CLOTHING OR BEDDING. Long lasting protection.
Total, long-lasting control - kills clothes moths, their larvae and eggs.
Water-based surface treatment for wardrobes, cupboards and drawers.
Solvent-free.
Odourless treatment.
Contains Cypermethrin.