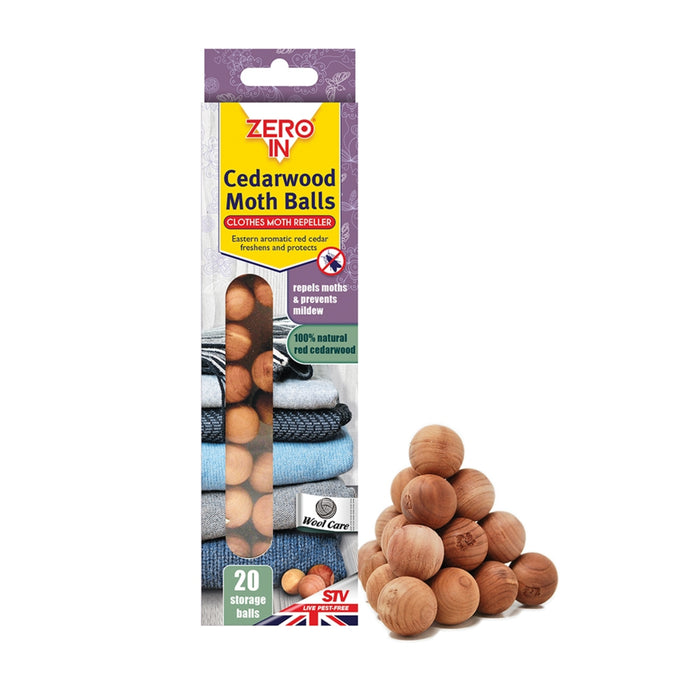 Zero In Cedar Balls work effectively to repel adult moths and their larvae. This product is 100% natural red cedarwood. Its pleasant fragrance will penetrate garments and fabrics, repelling moths as well as helping prevent mildew and mustiness from drawers, wardrobes and storage units.
Made from 100% natural Eastern aromatic red cedar for effective, chemical-free control of clothes moths.
Refreshes clothes and helps prevent build-up of mustiness and mildew.
Can be placed in drawers, cupboards.