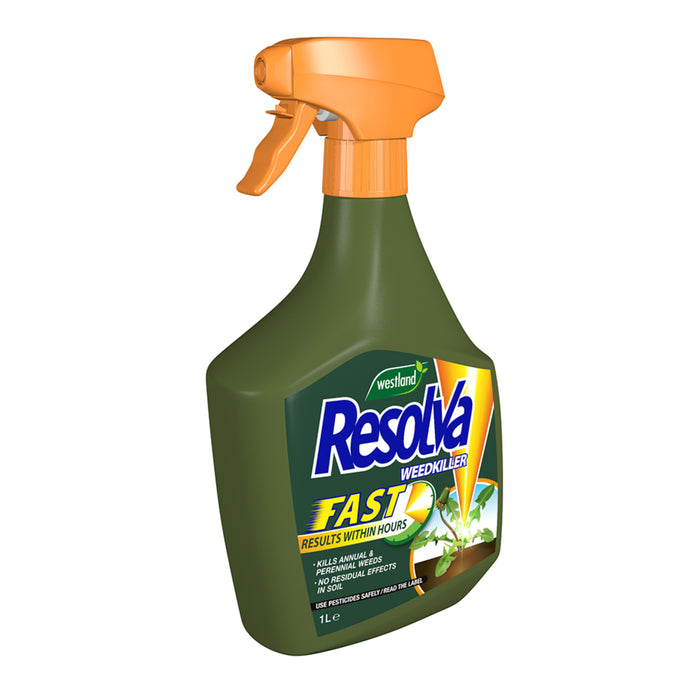 Westland Resolva Fast Weedkiller 1l
Westland Resolva Fast Weedkiller Ready to Use is a fast-acting non-glyphosate formulation to control both weeds and moss.  Because the formula is glyphsate free it is bee friendly. Visible results should be seen within just 1 hour. It is ideal for use on paths, driveways, patios, beds and borders. Additionally, Resolva Fast Weedkiller is selective and systemic, and will only kill weeds and their entire root. Therefore by killing on contact it acts by desiccation of target weed.  You can use this formula all year round – so its never too late to tackle your weed problems.
Keep spray off vegetables, flowers, shrubs and lawns.
Visible results in 1 hour
Does not contain glyphosate
Can be used all year round
Natural-based active ingredients
Ready to use