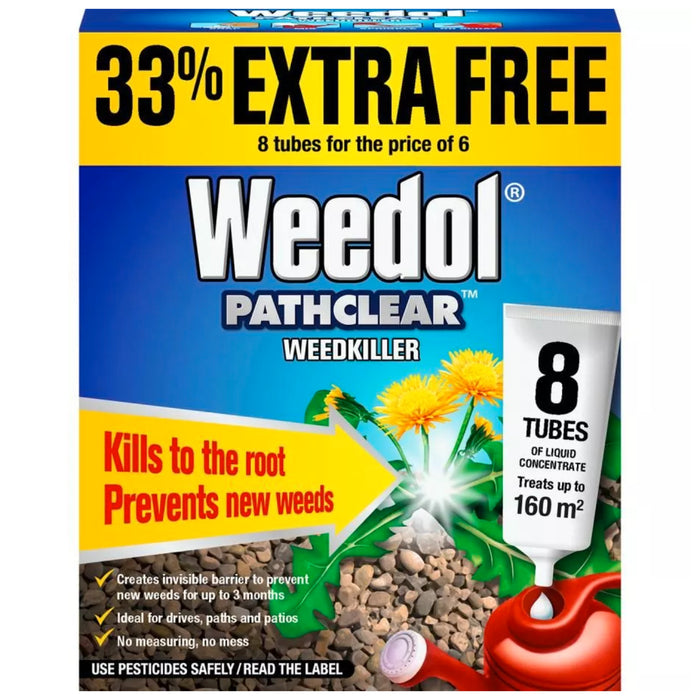 Weedol Pathclear 6+2 Tubes
Weedol Pathclear (Liquid Concentrate Tubes) kills weeds and prevents new ones from forming. It creates an invisible barrier that prevents new weeds for up to 3 months. It is ideal for paths, drives, and patios. This product contains glyphosate and diflufenican.
It can be used around established trees and shrubs. Apply carefully making sure the product does not contact the foliage or trunk of these plants.