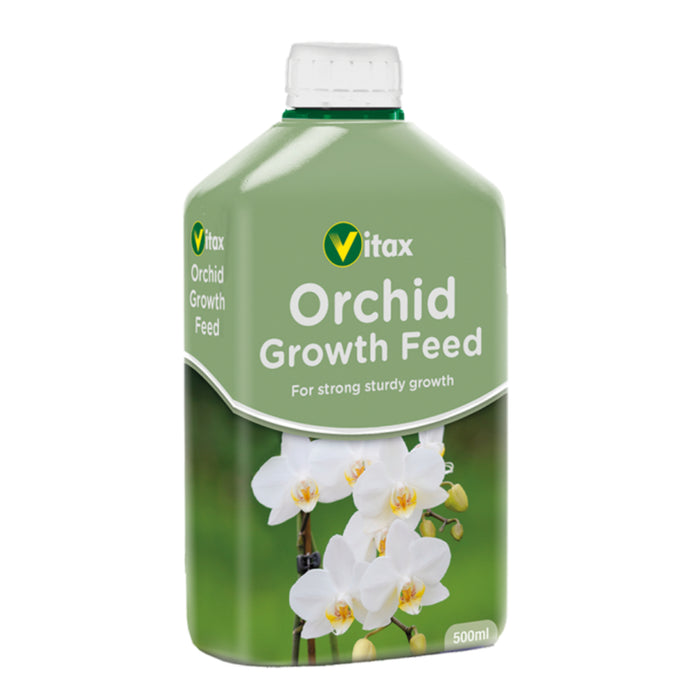 Vitax Orchid Growth Feed 500ml
Vitax Orchid Growth Feed emulates the essential nutrients orchids require when living in their natural habitats to ensure they have all the nutritional requirements needed for strong, healthy growth.
Containing three major plant foods – increased nitrogen, magnesium and trace elements - Vitax Orchid Growth Feed is carefully balanced to promote development from young plants to mature orchids.
A uniquely formulated liquid feed
Nutrients blended to promote root development and plant growth
Applied weekly until flowering commences.
Orchids should be fed with Orchid Growth Feed until the first sign of flower buds. Once the buds have appeared and bloomed, Vitax Orchid Growth Feed should be re-applied to encourage sturdy new leaves and shoots.
Always refer to the instruction for feed volumes and apply weekly, thoroughly drenching the compost and root system.
Flush through once a month with water to prevent the build-up of salts.