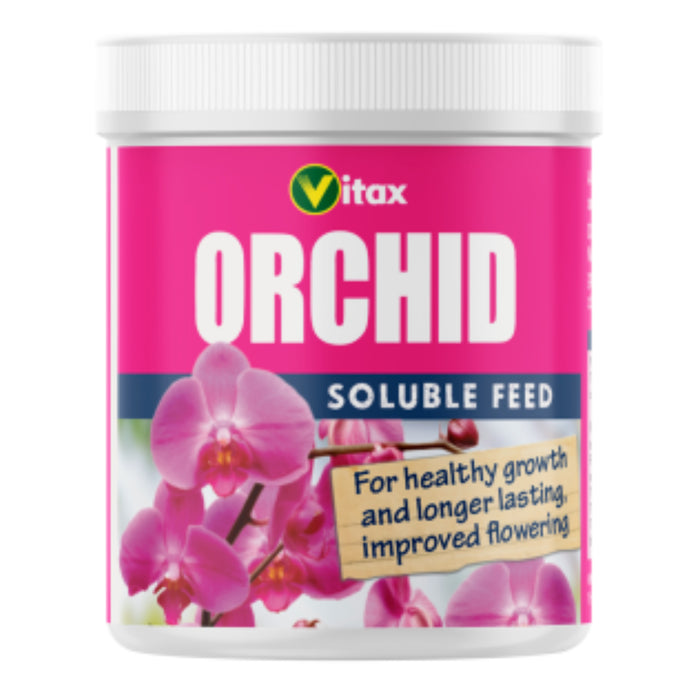 Vitax Orchid Feed has been specially formulated to provide high levels of nitrogen - essential for healthy growth.
Traditional formulation
Supports growth and counters nutrient 'lock-up'
Easy-to-use soluble fertiliser.
It is quite common for organic growing media to lock nutrients in, but Vitax Orchid Feed provides all the additional nutrients required to improve flowering.
Vitax Orchid Feed should be applied weekly during the growing season, but allow the potting media to dry out.
At monthly intervals, flush the growing media with water to avoid the build-up of soluble salts.