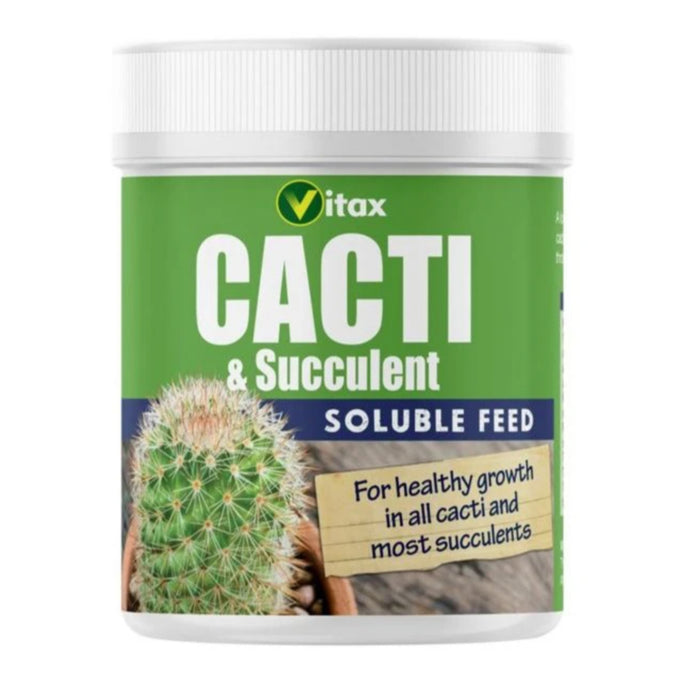 Cacti and succulents are a vast and diverse plant range, and popular amongst most gardeners.
A low nitrogen, soluble fertiliser, Vitax Cacti Feed can be used to support growth of all cacti and the majority of succulents.
Ideal for regular use throughout the growing season
Can be used from March onwards
High potash feed.
During spring and summer, water regularly, allowing excess water to drain away. Vitax Cacti Feed should be applied every other watering.
Vitax Cacti Feed can be stored indefinitely as long as it is sealed and kept dry. Always read the feeding instructions before mixing with water.