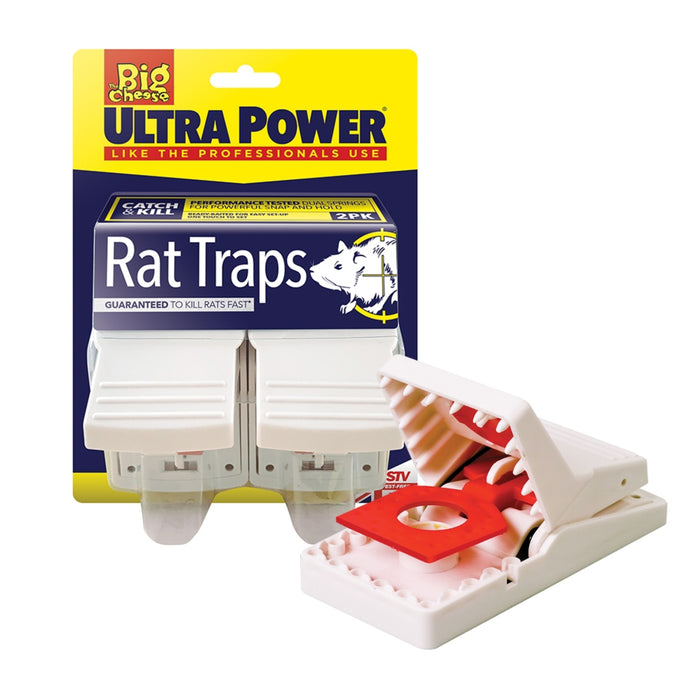 The Big Cheese Ultra Power Rat Trap x2
Ultra Power Rat Traps from The Big Cheese are performance tested to ensure effective control of rats. Ultra Power Rat Traps are also easy to set and supplied baited ready-to-use. Simply remove the bait cover and squeeze the trap to set – the traps are guaranteed to kill rats.  For best results place the two traps 4-5 metres apart where rats are active. Heavy infestations may require more traps.
Simple one-touch trap setting.
Baited and ready-to-use.
Trap clicks open for easy disposal.