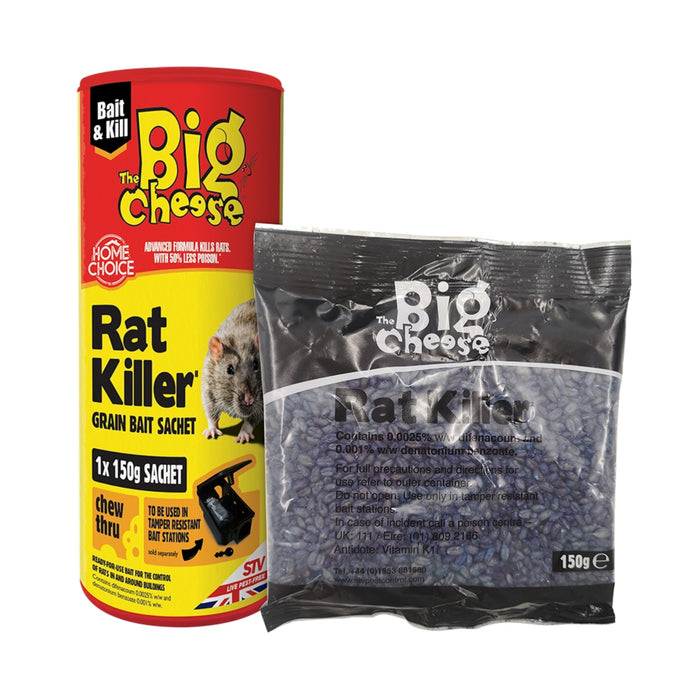 The Big Cheese Rat Killer Grain Bait Sachet 150g
The Big Cheese Rat Killer Grain Bait Sachet is a ready-for-use bait for the control of rats in and around buildings. It is to be used in tamper resistant bait stations. The bait is pre-measured and ready to place inside a bait station. There is no need to touch the bait. The advanced formula kills mice and with 50% less poison than previous formulations, it is the ideal choice for use in and around the home.
This advanced formula has been specially designed with the highest quality food materials, flavours and preservatives to create a highly palatable bait that kills rodents in just a few feeds. The Big Cheese Home Choice range provides proven and effective control of rats and mice.
Palatable grain bait in single-use 150g sachet.
No bait handling required.
Must be used within a tamper proof bait station
For indoor and outdoor use.
Contains Difenacoum.