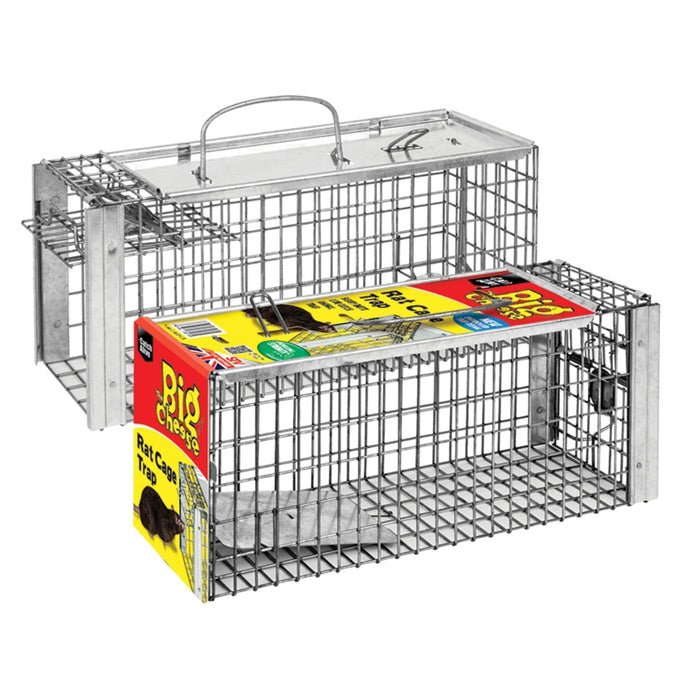 The Big Cheese Rat Cage Trap
Fully assembled and ready to use, the Rat Cage Trap is effective against rats and similar sized nuisance animals. Set-up is simple, with a fast-action sprung trap door, protective hand plate and carrier handle for secure transportation.
Easy-setting, ready-to-use cage trap, catches rats, grey squirrels and other small vertebrates.
Fast-action, spring activated trap door.
Galvanised, heavy-duty trap with lifetime warranty.
Solid top and protected carrier handle for easy transportation.
Machine finished mesh without sharp edges to ensure safety of target pests.
Dimensions 36 x 14 x 16cm.