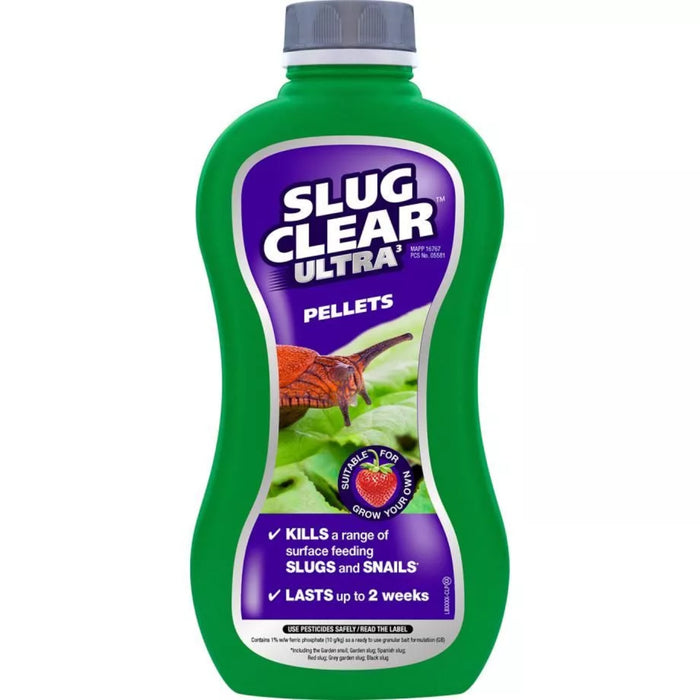 Slugclear Ultra 3 Pellets 685g
SlugClear Ultra 3 Pellets kill a wide range of surface feeding slugs and snails. One application lasts up to 2 weeks and is suitable to grow your own crops.
Apply to bare soil around the base of strawberries, salad crops, brassicas, ornamentals and flowers to reduce slug and snail damage. Apply pellets evenly over the whole area of plants, ensure they do not become trapped in leaves or other parts of plants.
Repeat application after 2 weeks indoors or 10 days outdoors if further protection is required.
Maximum number of treatments per year: 4.
Avoid excessive irrigation or watering for a few days after application.