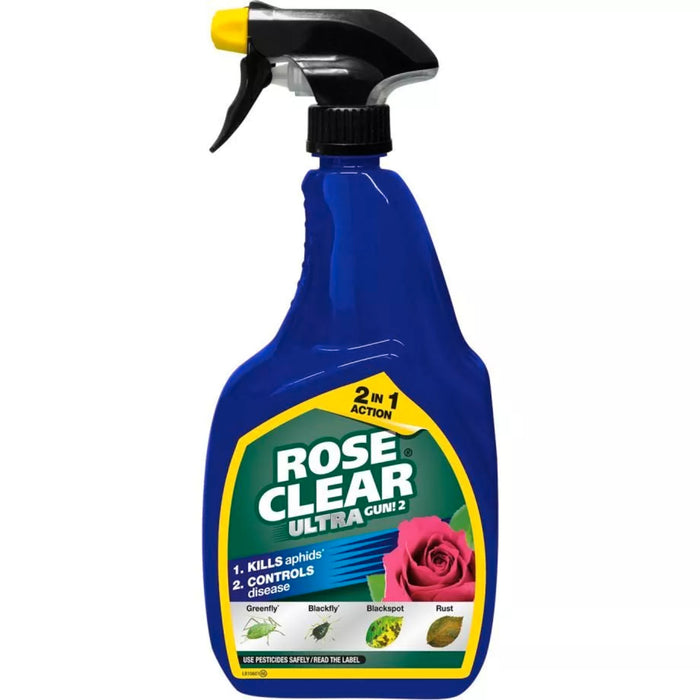 Roseclear Ultra Gun! 2 Insect Spray 1l
RoseClear Ultra Gun! 2 is a combined insecticide and fungicide. It controls greenfly, blackfly and other aphids and also controls blackspot and rust.
RoseClear Ultra Gun! 2 has been shown to be safe to many species and varieties of plants. However, it is always advisable to test a sample of plants, by treating them and leaving for a few weeks, before treating a large or valuable collection.