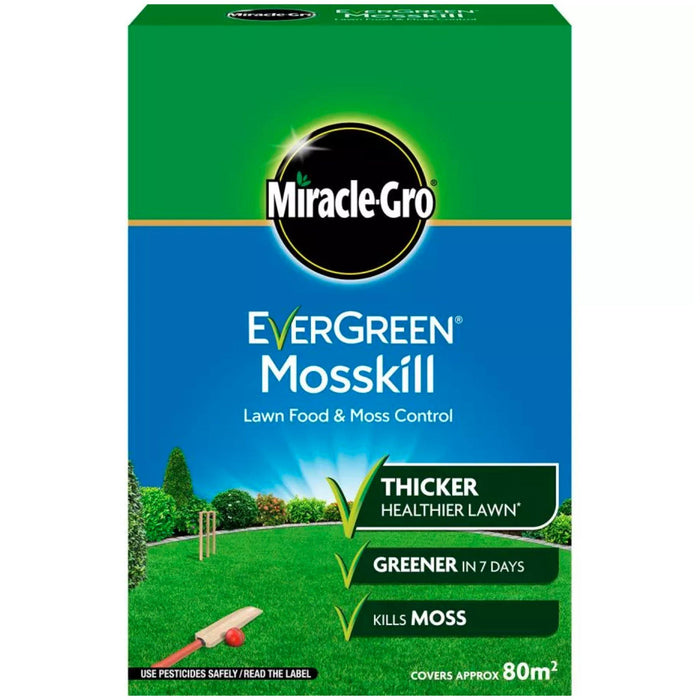 Miracle-Gro Evergreen Mosskill 80m2
Miracle-Gro Evergreen Mosskill feeds and greens the lawn. It kills moss and greens in 7 days.
How to Use
Apply at a maximum individual dose of 35g per square metre (1oz per square yard).
For a visual guide to the correct rate, first spread the recommended amount over a small measured area.
Results are quick, after 7 days the lawn will look richer in colour and the moss will start to blacken (any blackening of the grass is temporary). After 2 weeks, the lawn will need to be vigorously scarified (raked), to remove the dead moss, the grass will then re-establish.
Avoid mowing the lawn 2-3 days before or after application. Children and pets should be kept out of the area during application, Once the area has been watered and is 100% dry, then re-entry should be allowed.