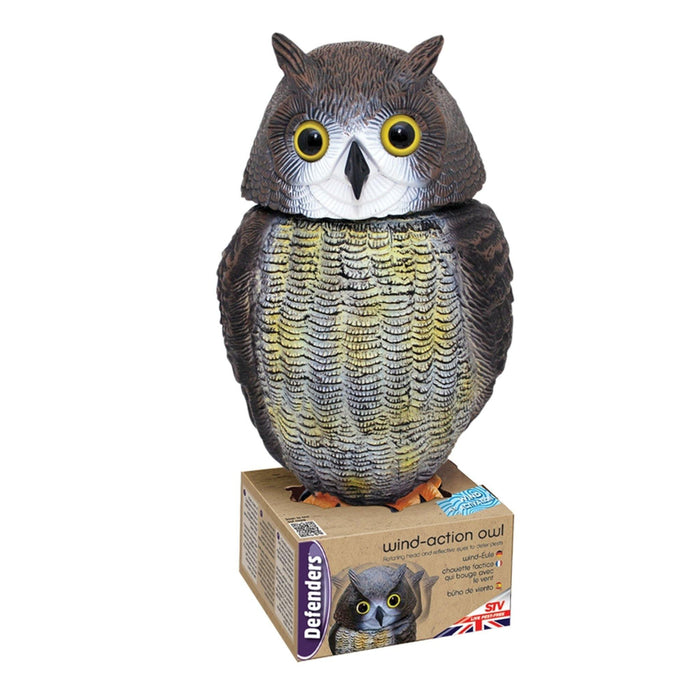 Defenders Wind Action Owl
Defenders Wind Action Owl has a rotating head and reflective eyes to deter pests. This owl is an ideal way to watch over and protect vulnerable garden areas from nuisance wildlife. Set it up using the mounting hole on the base wherever wildlife poses a problem. Wind and reflected light animate the wind-action owl to deter pests naturally.
Protects vulnerable garden areas including seedlings from birds.
Wind-activated rotating head and reflective eyes give life-like owl features.
Realistic profile deters birds and nuisance pests from any garden.