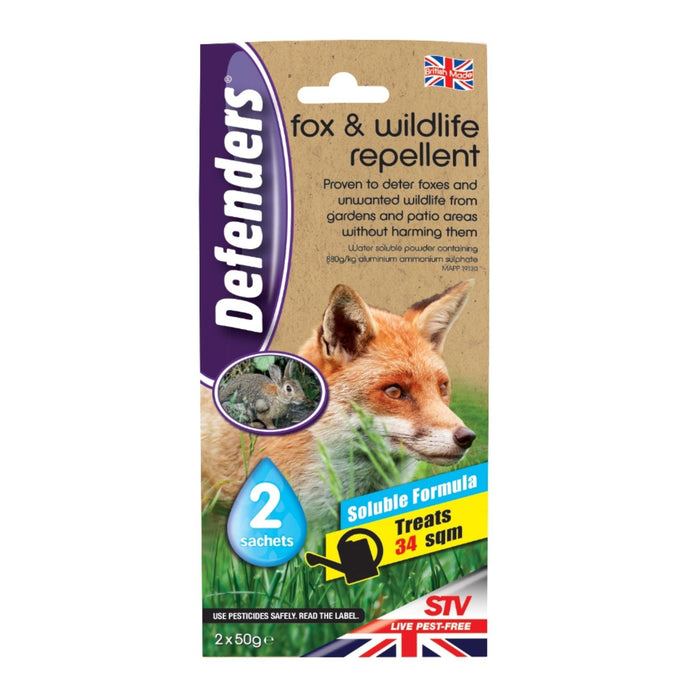 Defenders Fox & Wildlife Repellent 2 X 25g
Defenders Fox and Wildlife Repellent reduces damage in the garden and patio areas caused by foxes, as well as other wildlife such as birds, rabbits and hares. It works by confusing the animal's sense of taste and smell. For optimum effectiveness application should be made as soon as the problem is observed. The product is not rainfast and reapplication may be necessary for extended activity.
Helps deter foxes and other wild animals.
Empty sachet into water to activate.
Child and pet safe once dried.
Contains aluminium ammonium sulphate.
Always read the label - use pesticides safely.