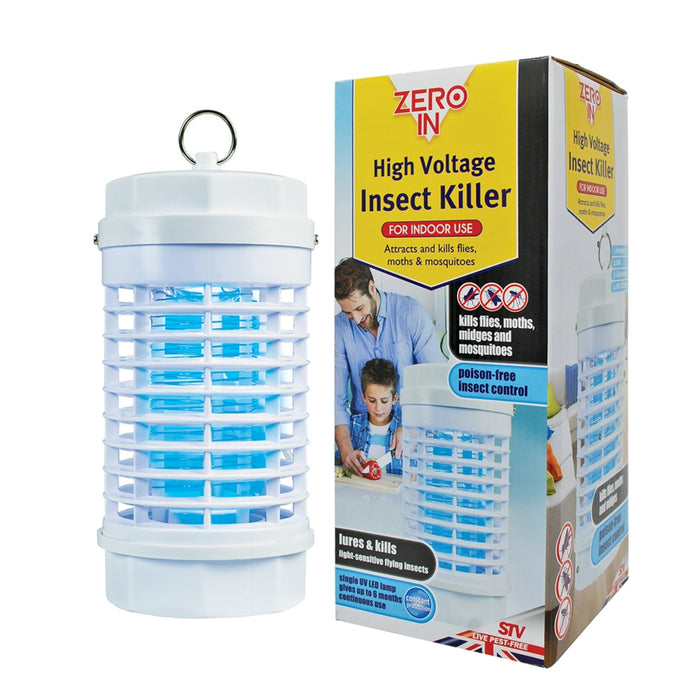 Zero In High Voltage Insect Killer
The High Voltage Insect Killer from Zero In attracts light-sensitive flying insects such as mosquitoes, moths and flies into an electrically charged grid, destroying them quickly and hygienically. The unit can be placed on countertops or suspended using the hang-ring. It provides continuous insect control and is idea for use in kitchens, child and pet play areas, or anywhere in the home that using poison insect sprays may be inadvisable. The removable base tray makes disposal of dead insects quick and easy, and a small brush is provided for cleaning the kill grid as needed. UV LED lamp gives over 100,000 hours of use. Poison-free control.
Kills flies, moths and midges.
Collects dead insects hygienically with easy insect disposal.
UV LED lamp gives over 100,000 hours of continuous use.
Poison-free insect control for the home.
For indoor use.