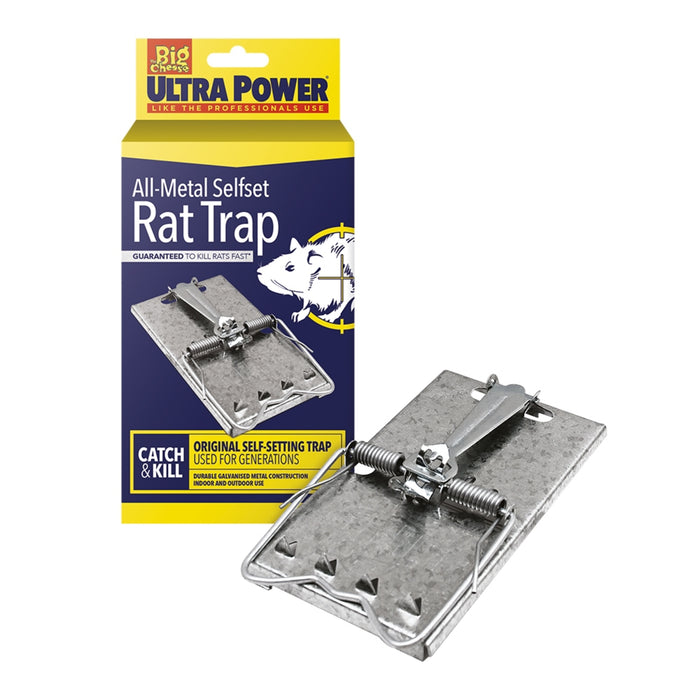 The Big Cheese Ultra Power All Metal Self Set Rat Trap
Ultra Power All-Metal Self Set Rat Traps from The Big Cheese are engineered to deliver effective control of rodent pests indoors and out. They are easy to set, suitable for use in any weather conditions, and they are guaranteed to kill rats. Durable galvanised metal construction for indoor and outdoor use.
All-weather galvanised trap.
High performance snap and hold.
No-fuss mechanism makes setting simple and protects fingers.
Integrated sure-grip spikes.
Indoor and outdoor use bait.