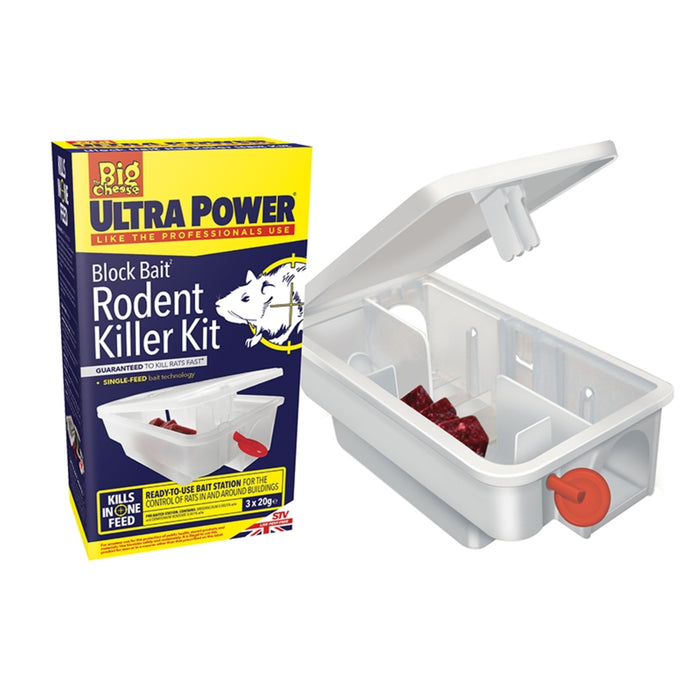 The Big Cheese Ultra Power Block Bait Rat Killer Kit
The Big Cheese Ultra Power Block Bait Rodent Killer Kit is a pre-baited, ready-for-use tamper resistant station, containing single-feed bait for the control of rats in just one dose. Ultra Power Block Bait from The Big Cheese delivers fast and highly effective control of rodent pests using single-feed bait technology. It combines proven palatability with the necessary amount of active ingredient to deliver a lethal dose to rodents in one feed. Rodents may continue to take bait for up to 4 days.
Refillable bait station and 3x20g Brodifacoum blocks.
Single-feed bait technology, kills rats and mice in one feed.
Lock and key access protects children and pets from contact with bait.
Translucent station allows you to monitor bait-take.
Use indoors and around buildings.