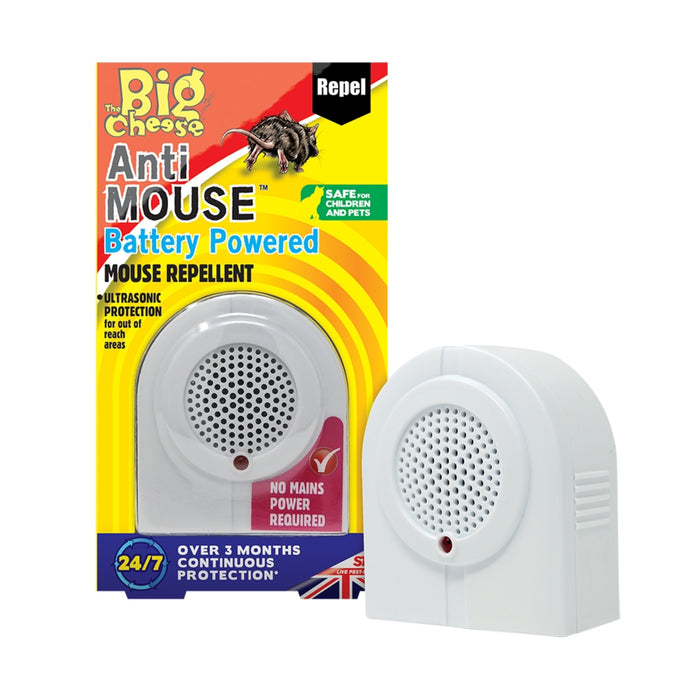 The Big Cheese Battery Powered Anti-Mouse Repellent
The Anti Mouse Battery Powered Mouse Repellent from The Big Cheese provides continuous protection of areas without mains electricity that are vulnerable to infestation by mice. The welfare-friendly deterrent produces sound waves that are inaudible to humans and non-rodent pets, including cats and dogs, but are disturbing to mice. Use one Battery Powered Mouse Repellent unit for each treatment area. For larger or irregular shaped treatment areas more than one unit may be required.
Ideal for hard-to-reach areas away from mains power i.e. loft spaces, shed and garages.
Portable sonic repeller provides continuous output that is too high for humans and non-rodent pets to hear.
Single space treatment also suitable for holiday homes and caravans in out of season periods.
Welfare friendly deterrent.
Low battery indicator.
Battery powered - 3 x AA batteries last for over three months and provide continuous ultrasonic protection (not included).